Christmas Night by Paul Gauguin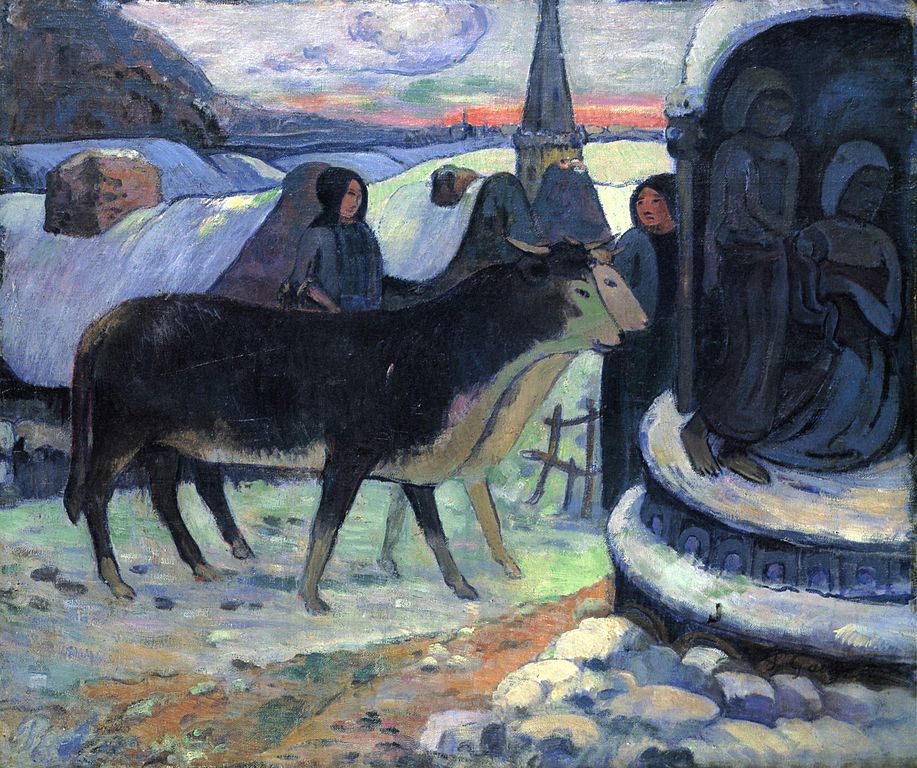 Painting has always liked to highlight Christmas for centuries. There are paintings of the nativity of Christ, scenes from the bible or families by the fire. But today, let's come back to an unusual work… If we say Polynesia? of course you think of Paul Gauguin! If we say Christmas? That's where it gets complicated…Museum TV invites you to take a look at Christmas night by Paul Gauguin 1902-1903.
From Brest to Tahiti
We are in the Breton countryside. The snow spreads its white coat. In the distance, the bell tower reminds us of our countryside. In the background, two women are wearing traditional Breton hairstyles but something is wrong… Did you notice their features? They look oddly like the Polynesian women that Gauguin was so fond of.
If we look to the right of the work, we notice in the foreground a statue representing two squatting figures. As you can see, this is also a reference to the icons of the Pacific islands.
However, the painter is also inspired by other cultures, as in the case of the two oxen in the foreground, which recall the motifs of Ancient Egypt.
Gauguin knew how to transmit all his passion for the Polynesian people in this Christmas work. The artist also knew how to incorporate into this symbol of Western civilization references to his travels and knowledge of the world. This will be one of his last works.
And you, what is your opinion about Christmas Night by Paul Gauguin ?
Discover Gauguin and his works in our new programs on our streaming platform!