In May on Museum TV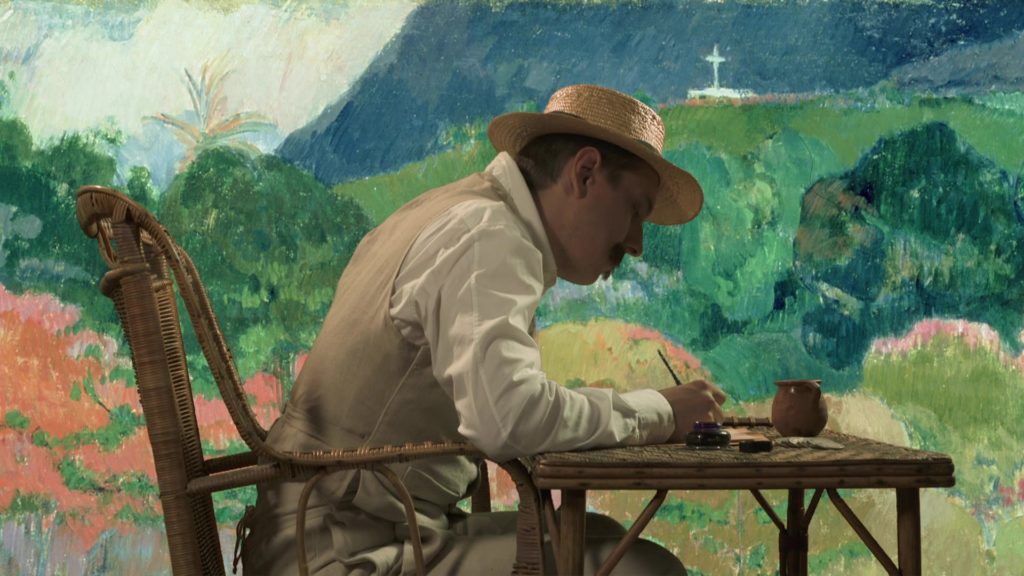 The post impressionists
Every Thursday at 8.30pm
The choice of painting: Van Gogh, Thursday 5th May at 8.30pm
In the fall of 1878, Vincent Van Gogh organized a sermon for the poor in a mining community in Borinage, a Walloon province in Belgium. He spent two years in poverty before knowing what fate had in store for him: he was going to become a great painter. This choice will transform the story of his life and that of painting forever. The key elements of the narration of this film are the letters that the young Van Gogh sends regularly to his brother. Added to this is a mix of evocation and expert interviews, helping to shed light on the young Van Gogh's early days as a painter.
The World's Greatest Painters - Pierre Bonnard, Thursday 12th May at 8.30pm - new programme
Born in 1867, Bonnard shaped himself between the end of Impressionism and the Nabi movement, then he free himself from any artistic current and any convention developing a very personal image. With his sensitive view of the world, he paints intimate subjects, interiors or nudes, windows opening on the garden or impressionist effects served by light and luminous color palettes. Beneath an apparent simplicity, Bonnard's work reveals itself to be complex, full of nuances and as if detached from time. Besides, he could not help retouching his paintings once they were purchased or exhibited.

The great masters of painting - Gauguin, Thursday 19th May at 8.30pm
Paul Gauguin is considered one of the greatest French painters of the nineteenth century, yet his art was not always seen as legitimate because too exotic for some. Indeed, he draws his inspiration from his travels, particularly in Polynesia, giving birth to its postimpressionistes paintings. Between Paris, Brittany and the Polynesian islands, Gauguin's paintings are a mix of cultures that distinguish them among all.

The World's Greatest Painters – Van Gogh, Thursday 26th May at 8.30pm - new programme
During his short career, which lasted about ten years, Vincent Van Gogh produced more than 2,000 works of art, including around 900 paintings and 1,100 drawings and sketches. Born on March 30, 1853 in the Netherlands, from a family of pastors and art dealers, he improvised himself as an artist after having abandoned the voice of religion, working methodically to copy all the great masters. Among his favorites, we will retain Jean-François Millet, Rembrandt, Anton Mauve or Eugène Delacroix. Full of naturalism, his painting was inspired by impressionism and pointillism, and it announces fauvism and expressionism. Psychologically fragile, Vincent was supported by his brother Théo, a recognized art dealer. His life, worthy of a romantic hero, makes him a myth, that of the misunderstood painter or the accursed artist. Van Gogh died on July 29, 1890 in Auvers-sur-Oise, he was practically unknown during his lifetime outside the artistic world, but today he is one of the most famous and expensive painters: the Portrait of Doctor Gachet was sold for $75 million in 1990. Short : During his short career of about ten years, Vincent Van Gogh produced more than 2,000 works of art, including around 900 paintings and 1,100 drawings and sketches, it was after his death that he became one of the most famous painters in the world.

The World's Greatest Painters – Camille Pissarro, Thursday 2nd June at 8.30pm - new programme
Camille Pissarro is known as one of the fathers of Impressionism. Born in Saint-Thomas in 1830 in the West Indies, he arrived in Paris to study there during the year of the Universal Exhibition. Pissarro becomes famous with his scenes of Montmartre, the Louvre and the Tuileries. He is above all an impressionist then a neo-impressionist painter, he also paints scenes of rural life and landscapes. He had among others for pupils great artists like Paul Cézanne and Paul Gauguin. He shares his ideas with Paul Gauguin, with whom he will have more difficult relationship. Pissarro died on November 13, 1903 in Paris.
Museum Tour
May 3rd onwards, every Tuesday at 8.30pm - Exclusive Museum TV programme
Less renown than their works and sometimes jealously kept away from the public eye, artists' homes are nevertheless often inseparable from their creations and from the perception of their essence. Due to this support they have sometimes become a museum or a foundation where their memory is perpetuated which ensures the continuity of their work of art. Museum Tour is a prestigious documentary collection that invites the viewers to discover in an immersive way these places of life and work which for the chosen artists have been incubators of creativity and the source of inspiration.
Aristide Maillol. The quest for harmony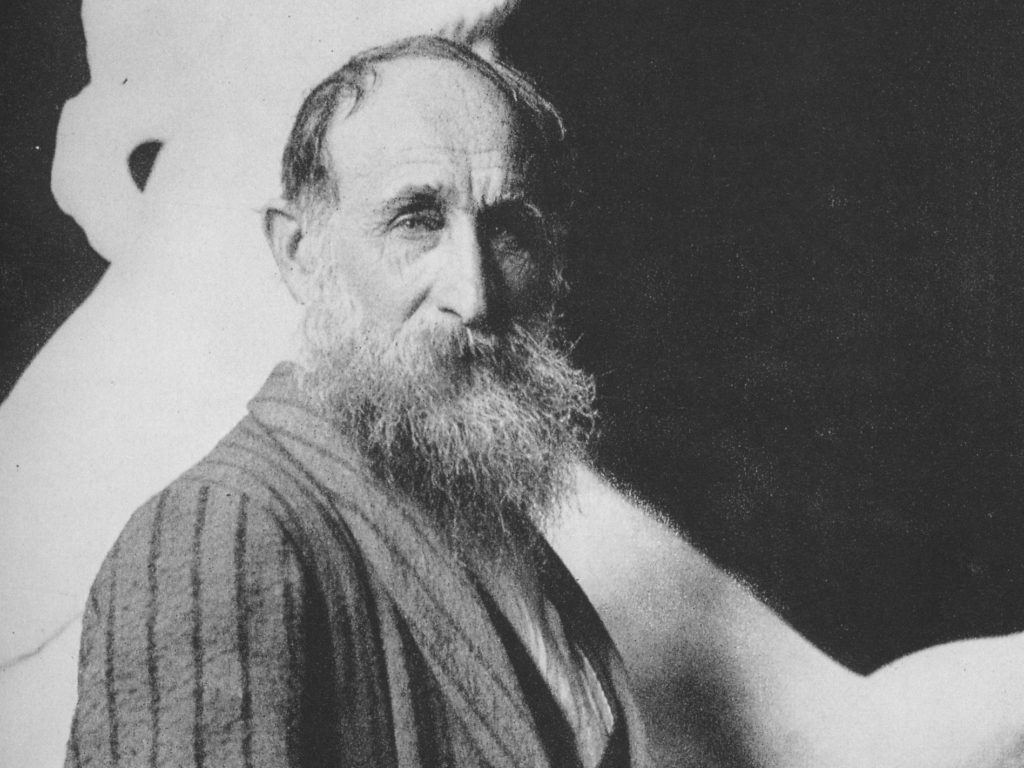 Wednesday 11th May at 8.30pm - Exclusive Museum TV programme
"It's not quite nature, it's a statue. The feeling of greatness, I put it there. But it still makes work easier, when nature gives you almost everything." - Aristide Maillol. This quote perfectly sums up Maillol's artistic approach, his first ambitious figure, Méditerranée (1905), appears as the manifesto of the "return to order" of which he is a major actor in sculpture. This documentary film wants to tell the man and his art, this quest for perfection which will push him from painting to tapestry, from tapestry to sculpture, always with the ambition of revisiting an art.
"Museum visit" nights
Every Friday at 8.30pm
The World's Greatest Painting Museums - LACMA, modern collection - Los Angeles, USA, Friday 6th May at 8.30pm - new programme
The Los Angeles County Museum of Art (LACMA) is the official art museum of Los Angeles. It presents more than 250,000 works, notably on European sculpture and painting. In the modern part, we will see works from Impressionism to Modern Art, the Impressionists have their reserved section with works by Renoir, Cézanne, Van Gogh and Degas. You can find there "La Trahison des images" by Magritte, a portrait of the poet Guillaume Apollinaire by Maurice de Vlaminck, and works by Degas, Mondrian, Modigliani etc. The American Art exhibition covers the period from the 19th century to World War II. This is the museum's oldest collection, and you can see the "Bust of Abraham Lincoln" by George E. Bissell and the painting "Mother about to wash her sleepy child" by Mary Cassatt.

The World's Greatest Painting Museums - Thyssen Bornemisza museum, modern collection - Madrid, Spain, Friday 13th May at 8.30pm - new programme
The Thyssen Bornemisza Museum is one of the three major museums in Madrid, along with the Prado and the Reina Sofia. It displays a collection of works of art that covers eight centuries of European creation. It is a museum of ancient, modern and contemporary art. It houses the collection of the Thyssen Bornemisza family and in particular Hans Heinrich Thyssen, heir to one of the largest German fortunes. The modern part of this collection covers the impressionist and modern period up to pop art, presented in chronological order. You will discover works of Delacroix, Monet, Renoir, Degas, Berthe Morisot, Van Gogh, Gauguin, but also works by Dali, Kandinsky and Picasso.

The World's Greatest Painting Museums - Munich - Germany, Friday 20th May at 8.30pm - new programme
We invite you to enter three of the most famous museums in Munich. The Alte Pinakothek, the old gallery exhibits around 800 classical European paintings. You can see works by Holbein, Raphael, Da Vinci, Bruegel, Rembrandt, El Greco and many others. The Neue Pinakothek, the new art gallery is devoted to works from the 19th century, Romanticism, Art Nouveau and Impressionism with works by Van Gogh, Gauguin, Delacroix, Cézanne and Manet. The modern part is exhibited in La Pinakothek der Moderne, there are works by Matisse, Picasso, Magritte, Bacon, Kandinsky and Warhol.

The World's Greatest Painting Museums - Stockholm - Sweden, Friday 27th May at 8.30pm - new programme
The Nationalmuseum was founded in 1792 as the Royal Museum in Stockholm. The current Museum opened its doors in 1866, it reflects its elegant Renaissance-style façade, in the waters of the Blasieholmen peninsula, opposite the Royal Palace. It is devoted to art from the 16th century to the 20th century and houses nearly half a million drawings and paintings thanks to its donors, in particular the kings of Sweden. There are many Italian and Spanish paintings, such as those of El Greco or Le Pérugin, but also German, Flemish and Dutch paintings by Rubens, Van Dyck and Rembrandt. Modern painting is also well represented with paintings by Manet, Degas, Morisot, Renoir, Gauguin and even Cézanne. Most of the works of Anders Zorn, one of the greatest Swedish painters, are exhibited in this museum. The painter is particularly known for his Swedish rural paintings, portraits and nudes as well as magnificent depictions of water.
To discover more programs about art, visit Museum TV streaming platform.